CMTF – Coffee Sponsored by Starbucks!
CMTF – Coffee Sponsored by Starbucks!
We are happy to announce that Starbucks will be providing some yummy samples at the Calgary Moms Trade Fair – Business Trade Show & Baby Expo held on Saturday, April 20th 2013 from 9:30am to 3:30pm. Located at the Courtyard by Marriott  2500 48th Avenue N.E. Calgary, Alberta (map)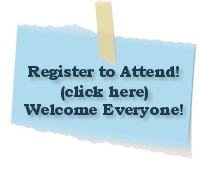 Shop, browse and interact with exhibitors to find the latest in local products & services that are available for you and your family. From new brands & businesses that have recently launched, to the latest mompreneur inventions & gadgets, to the all-time favorites. Join us to learn about jobs or careers that are available to moms and legitimate work at home business opportunities. Who knows maybe you will find your inner calling and start your own home business or find a great job. Join us, ask questions and get answers.
Register to Attend & receive a show bag filled with a ton of information, show specials, coupons and great samples from our exhibitors. Qualify for "Registered Only" instant door prizes throughout the day and have a chance to win our grand prize with the "Explore the Floor" card. Click here to Register to Attend